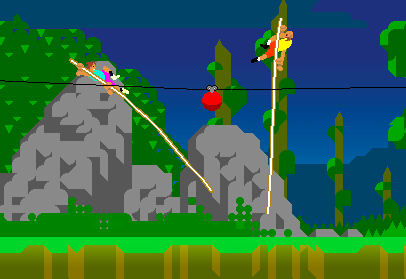 Pole Riders is a pole-vaulting polo game for two players only. Vault up to kick the ball into the opposing player's goal, or kick your opponent off their pole.
I made an updated, much better version of this game called Super Pole Riders, which is part of the Sportsfriends compilation for computers and Playstations. If you like this one, you should check that out – I feel like I fixed a lot of the design flaws in the original game.
It's a bit silly, this game.

Play it online here. (Flash)
You might also like