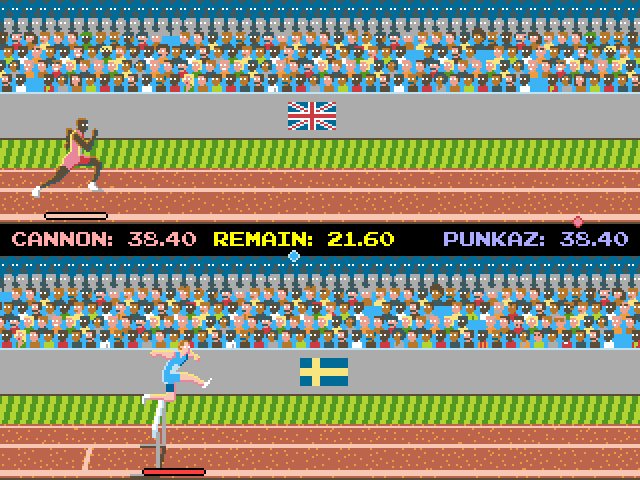 Winner vs. Loser is a two-player, one-button athletics game in the mold of 'Track 'N Field'. Press your button rhythmically to build up speed, and hold it down to jump the hurdles.
I wrote this for Kokoromi's Gamma 4 event, which called for games that could be played with one button, but they didn't go for it. Maybe if I had pressed my button more rhythmically…
A training mode is included for people with no friends, but really it's designed to be played with one or more people standing by.

Play it online. (Flash)
You might also like