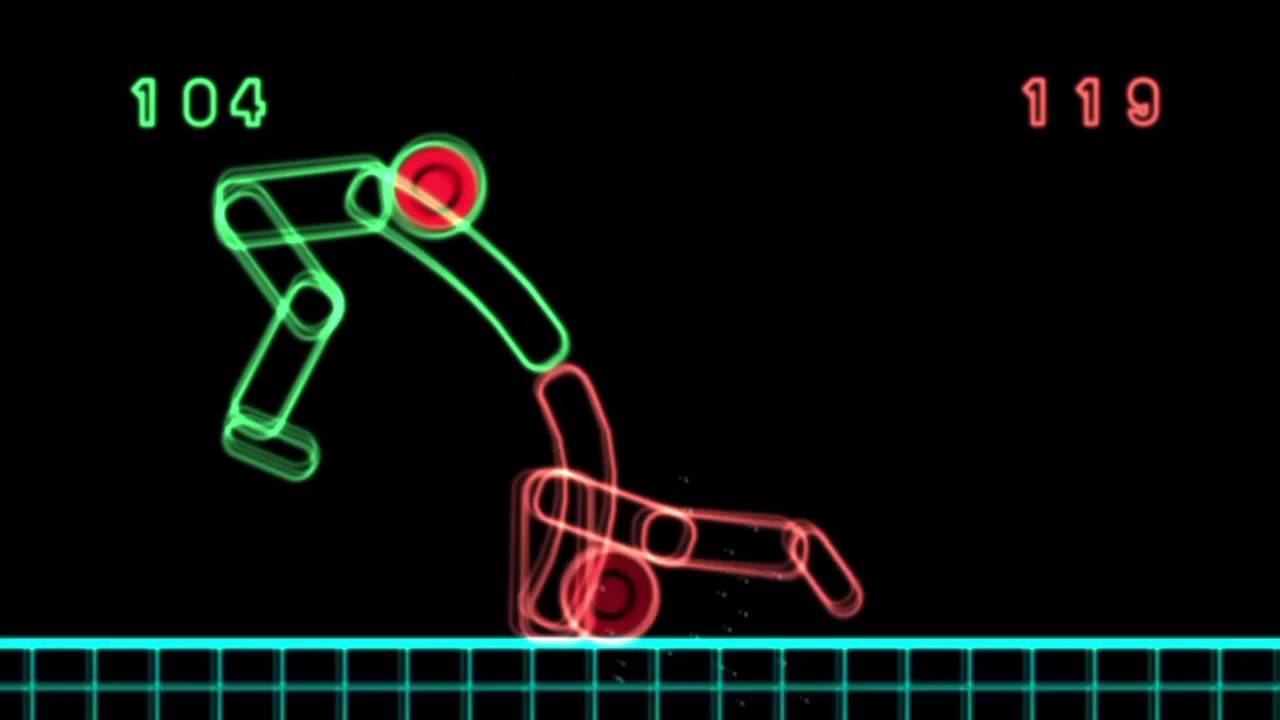 I've been meaning to post this for a while – it's the other secret game hidden in Sportsfriends, a version of Get On Top that uses twin-analog controllers for input. One stick controls your legs, the other controls your arms – it's designed to sit with one other person and play for hours.
Just like the Flash version, it's heavily inspired by Tuomas' Korppi's old DOS classic, Fight of the Sumo Hoppers. But it throws a lot more CPU cycles at the design problem!
You may encounter some issues – particularly, if your monitor has vsync turned off, or is running at a refresh rate higher than 60Hz. Unfortunately, I can't compile it anymore so those bugs are probably not gonna get fixed!
You can download it here for Windows.
The old Flash version is still online here, if you have a browser that can run it.