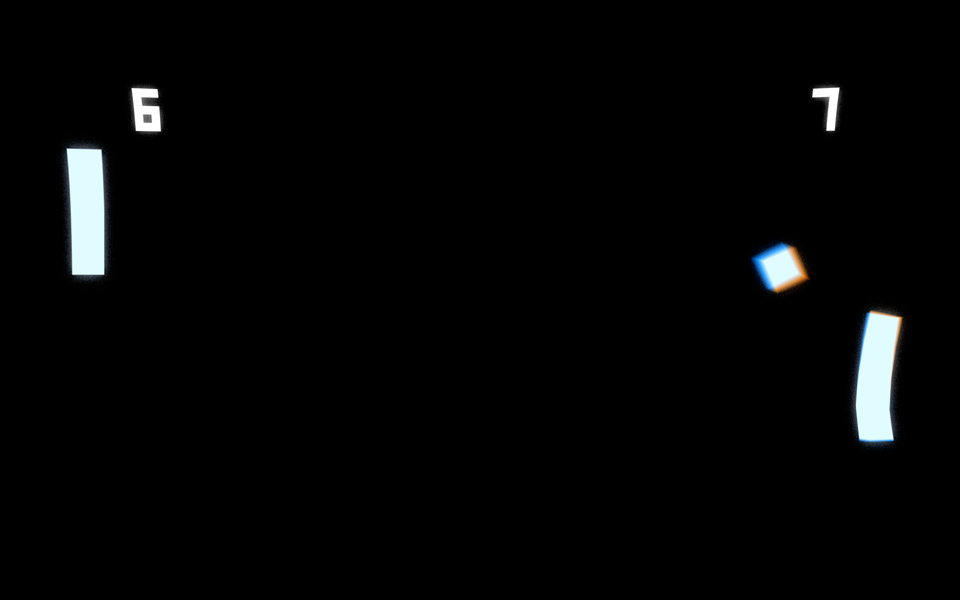 It's been my view for a while that it's a worthwhile exercise for any game designer to make a chess variant, a dice variant and a Pong variant. Speed Chess is my take on Chess, and this is my take on Pong. I originally built it as a secret mode for Sportsfriends, but people keep asking to show it at events, so I decided to put out a standalone build.
FLOP was designed to work with two gamepads, using both analog sticks, but I've rigged this up so it can also use two or four arcade spinners, which is more fun if you have them.
Hooked up FLOP to work using spinners on the NYU cabs pic.twitter.com/RTXtgP42mV

— Bennett (@bfod) May 10, 2017
Let me know if you have problems with it. I can still modify and compile it now but that is not likely to be the case forever.