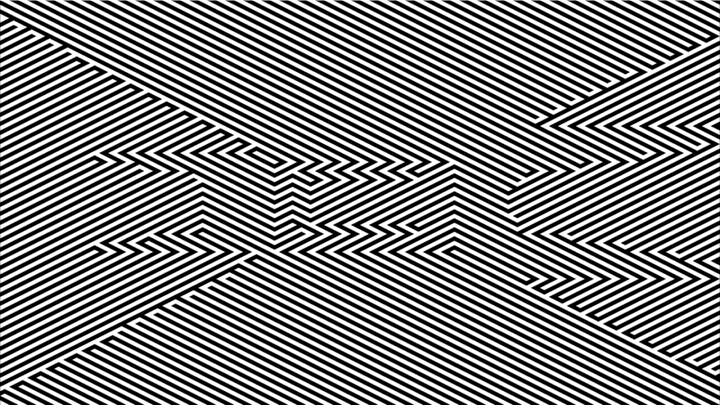 This short maze game is inspired by Op-Art pioneers like Reginald Neal. It combines two ideas: first, your brain can easily segment areas of an image based on the direction of shading, without any color or tone information to help… making the game quite playable. Second, this kind of image causes conflict as your eyeball moves, making it really annoying to play.
I used it as a talking point in my microtalk on optical effects in games, from GDC 2016 – which you can watch for free here.
This is the second time I hid an assignment for my prototypes in a game. See if you can find the secret prompt.