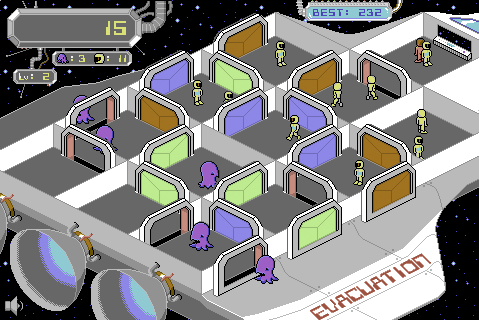 Evacuation is a simple puzzle-strategy game. Vent the aliens into space but try not to evacuate your spacemen or the captain!
I designed Evacuation and made the artwork, but for the code I turned to the expertise of my friend Ryan, who is a lot better at programming, mathematics, and logic.

Play it online. (Flash)
Or get the iPhone version. It is free (as in actually free) and has non-random levels designed by Ryan.
You might also like